[Champions League] Messi double-sounding, Barcelona 3 to 0 Liverpool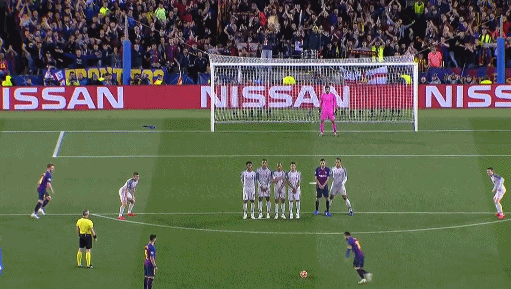 Messi scored a free kick.
The first round of the Champions League semi-final continued, Barcelona vs. Liverpool. In the first half, Suarez attacked the old goal. The second half became a personal performance by Messi, who scored two goals to expand the score. Then Salah hit the post and missed the opportunity to break. In the end, Barcelona beat Liverpool 3-0 at home and made a huge lead in the two rounds.
[CBA] Guangdong team wins Xinjiang again and wins the championship
In the third game of the CBA Finals, the Guangdong team, which was 2-0 ahead, was beaten by the Xinjiang men's basketball team on the road. In the case of being behind in the half, they completed the lead with the excellent performance of the third quarter, and finally defeated the Xinjiang team by 128 to 118, leading the score by 3 to 0 and winning the championship. Guangdong team Brooks 29 points, Yi Jianlian 28 points, Weems 27 points.
[FA Cup] deep enough not used U23, was sentenced 0 to 3 negative
The deep foot was sentenced to 0 to 3 negative. Figure / FA Cup
In the fourth round of the China Football Association Cup yesterday, Shenzhen Kaisa lost 0 to 1 in Shanghai Shenhua. However, in the game, Deepfoot first launched two U23 players, Zhou Xin and Zu Pengchao. Other U23 players were not used. This move violates the provisions of the Chinese Football Association U23 policy. In the results report, the deepfoot was eventually identified as 0 to 3 negative. Shenzhen Kaisa has also become the first team to be punished for violating the U23 policy.
[International Football] Sudden myocardial infarction in Cassie training, the current situation is stable
Porto officially confirmed that Spanish goalkeeper Casillas had a sudden heart attack during training, but after receiving treatment, the players are currently in stable condition and the heart problem has been resolved. Casillas is the former goalkeeper of Real Madrid and Spain. After the incident, many players blessed Cassie on social media.